The need is ever great in Haiti, and at HCAS we are all about Haitian Children! Thus the Palto Project was born.  Our previous site director down in Haiti, Shane Trusz, was approached by a local Pastor Vogly about a small community called Palto. Due to little clean drinking water and a very dry season the crops are nearly non existent in Palto.  There was a great need to help. Shane and his team were called to uphold the mandate HCAS set forth. Especially this portion:
We are committed to relieve poverty by providing basic amenities, including food, clothing and shelter, medical and healthcare, and basic social services to orphaned and impoverished children in Haiti.
We are invested in improving the quality of life and drinking water in Haiti through construction of wells and water treatment — giving the gift of "living water" for the body, mind and the spirit of every child.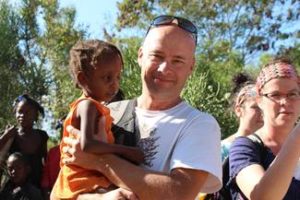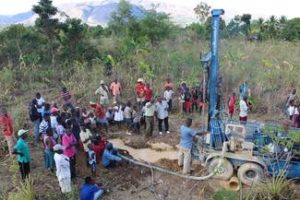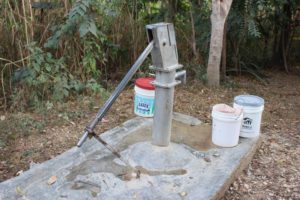 Palto is an area that has been hit hard with cholera. Water levels are dangerously low and people are drinking from little more than ditches that are often visited by cows.  And guess what cows do – a lot? Working with local pastors and drillers that know the area, we have deep wells in three different locations that provide clean water for 1,500 to 2,000 people each. Clean water for years to come.
Clean water was only part of the great need in this small community outside Haiti Children's Home's walls. Malnourished children needed to be helped as well.  Medical mumba in the form of a super nutrient-charged peanut butter was purchased for the children. Melissa, a volunteer nurse from HCH, runs a Community Clinic and Nutrition Program in Palto to help and nourish these children. It is amazing to see the difference after some care!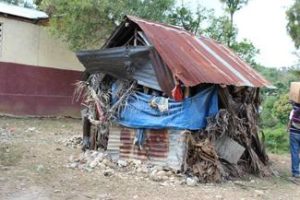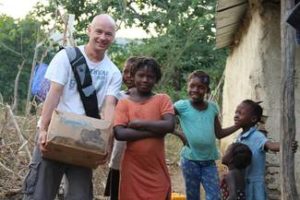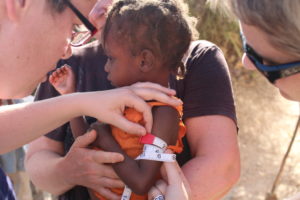 In January, 2015 Haiti Children's Home began Community Outreach in Palto with 1 family. We met in someone's yard at first but now meet at a church or at a school in Palto. Currently, 67 families are on file that we meet with every other week. In Palto, we track the weight and health of the kids in these families as well as provide them with Manna Packs. If the cases are severe, we also give them Medicated Mumba.
Many families in Palto have benefited from the Nutrition Program and Community Clinic. Here is a story of our first family that we reached out to in Palto…
The first family we began to help consisted of a mom and dad and their three children. When we first met the mother, she had such a despairing look in her eyes. She had given up hope. Her children were unhealthy and malnourished. Now, 2 years later, the children are much healthier - so much so that this family will be graduating from the Nutritional Program in Palto. Mom has much more hope now that she has seen the improvements in her children.
The Community Outreach to Palto includes educating the parents on how to take care of their children and personal hygiene.
In addition, Pastor Vogely reaches out to the spiritual needs of the community and educates the older women on health and nutrition.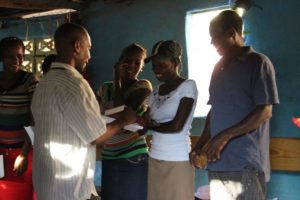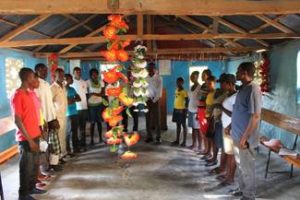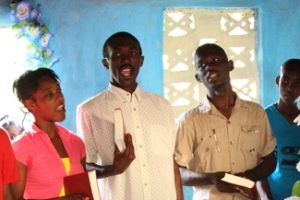 The impact of sponsorship in the Community Outreach Program cannot be over emphasized. Many families in the community are able to stay together when parents are given education, food and hope. Many parents thought they'd have to give up their children because they didn't have the means to take care of their kids. The Nutritional Program and Community Clinics have given them the hope and means to stay together as healthy families. This in turn means that Haiti Children's Home doesn't become over burdened with unnecessarily orphaned children.